Colleges look to capitalize on NBA lockout
December 7, 2011 · 5 Comments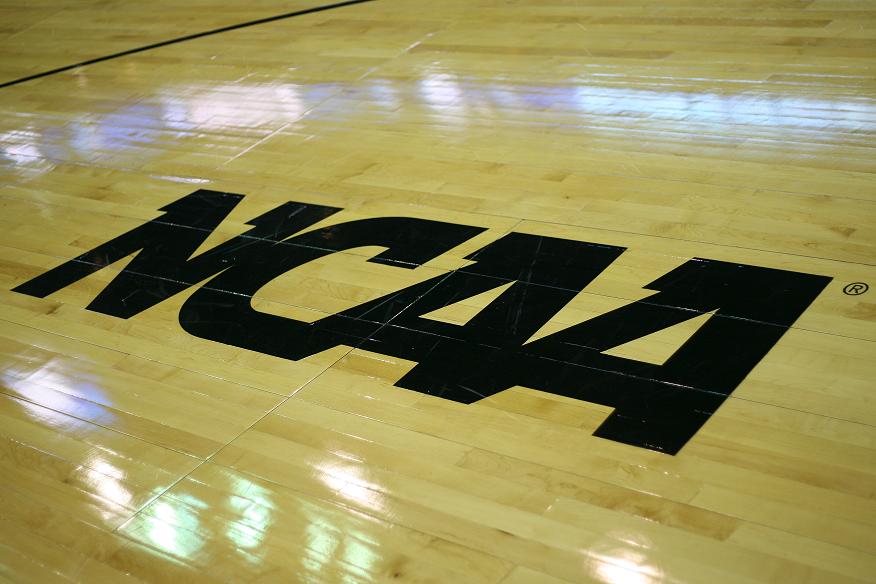 by Cody Norman
As the NBA lockout cast its shadow over the game of basketball this fall, some colleges saw the lack of professional basketball as an opportunity to pounce on hoops-starved fans.
And through various marketing techniques, several schools capitalized on the opportunity to enhance their fan base.
"It makes sense for us to attempt to fill that void," said Wayne Hogan, associate athletics director at Georgia Tech, which competes in the Atlantic Coast Conference.
In a bid to appeal to a wider audience, the Yellow Jackets have moved 10 of their home games into Philips Arena, home of the NBA's Hawks in downtown Atlanta. And despite NBA owners and players reaching a tentative labor agreement, Georgia Tech will keep its slate of games at Phillips Arena in hopes of boosting a fan base that has dwindled in recent years.
"We feel the temporary move downtown combined with the NBA lockout gives us an opportunity to cultivate an expanded fan base," Hogan said. "We hope we might win a few (NBA fans) over and they might find our product equally appealing."
Georgia Tech is not the only school to try to take advantage of the lockout. And it's not just major-conference teams looking to cash in.
In Boston, where professional teams like the NFL's New England Patriots, the NBA's Celtics, MLB's Red Sox and the NHL's Bruins rule the landscape, college teams struggle to find their place among the professional behemoths.
Northeastern, a member of the Colonial Athletic Association, is trying to squeeze its way into the mix.
"We're in a battle year in and year out with some great sports teams," said Matthew McDonald, assistant director of athletics and communication at Northeastern. "This may be our opportunity to generate excitement for college basketball."
So far, it seems to be working.
"Northeastern is providing a great product at a great price," said Terry Connors, a longtime Celtics season ticketholder who recently purchased season tickets to see the Huskies.
Connors kept his season tickets with the Celtics, but he was one of the first Boston natives to take advantage of the unique offer from Northeastern. His brother, Mike Connors, is an assistant coach for the Drexel Dragons, a CAA opponent. And Huskies coach Bill Coen is a graduate of the same school, Hamilton College, as Terry Connors.
"It all fits well for me," Terry Connors said. "It gives me a chance to go out and see some great college basketball. The CAA has been on the rise since 2006, so this is a great opportunity to get out there and see those guys compete."
American University, another mid-major program from Washington that is looking to stand out in an area that has top-flight college programs such as Georgetown and Maryland, as well as the NBA's Washington Wizards, has reaped some benefit from the NBA's extended time off.
The school was awarded a six-game package to have its games broadcast on Comcast Sports Network, which is usually the home to Wizards game coverage. Through the Eagles' existing relationship with the network, they will get Wizards broadcasters Steven Buckhantz and Phil Chenier, along with Washington Post columnist John Feinstein, to serve as announcers.
Two of those games have aired, but they have two more scheduled in December, one in January and another in February, despite the fact that the Wizards will be back in action later this month.
"It makes our fans, our basketball coach and our university very excited," said Keith Gill, athletics director at American. "Being able to get top-flight broadcasters reflects our commitment to being the best."
Florida State, also an ACC member, has taken the opportunity to collect sponsorship money for the entire athletic program. Just as their football program was able to take advantage of the NFL lockout, the basketball team has increased advertising revenue for the program.
"It has actually been a two-part process for us," said Jason Dennard, director of marketing at Florida State.
Even as the NBA season returns on Christmas Day, collegiate programs are hoping to continue their recent success, attracting fans and monetary support to a more stable college basketball system.
"People like to invest their money where it makes them feel good," Dennard said. "And, right now, they feel good investing in college athletics instead of the NFL or NBA after their lockouts."
This story also appeared on USAToday.com